Welcome to the world of athleisure fashion, where comfort meets style in the most effortlessly chic way! Gone are the days when activewear was confined to gym sessions and lazy Sundays. Athleisure has taken over the fashion scene with its versatile and trendy designs that can seamlessly transition from a workout session to a coffee date with friends. If you're someone who values both comfort and style, then athleisure is definitely for you! In this blog post, we will dive into what exactly athleisure is, explore different types of athleisure outfits, learn how to wear them like a pro, discover ways to accessorize your look, find out where to buy these fashionable pieces, and last but not least, uncover 10 must-have items for your athleisure wardrobe. So get ready to elevate your street style game with our ultimate guide to athleisure fashion!
What is Athleisure?
Athleisure is more than just a trend; it's a lifestyle that combines the best of both worlds – athletic wear and leisurewear. It's all about finding the perfect balance between comfort and style, allowing you to look effortlessly cool while feeling at ease in your clothes.
Unlike traditional workout attire, athleisure pieces are designed to be worn beyond the gym or yoga studio. They feature fabrics that are stretchy, breathable, and moisture-wicking, making them ideal for any type of physical activity. From leggings and joggers to sports bras and hoodies, athleisure offers a wide range of options to suit every body type and personal style.
One of the key elements of athleisure fashion is its versatility. You can easily dress up or down your athleisure outfits depending on the occasion. Pair your favorite leggings with an oversized sweater and sneakers for a casual day out running errands or add a blazer over your sports bra for a more polished look.
What sets athleisure apart from traditional sportswear is its ability to seamlessly blend functionality with fashion-forward designs. Brands have embraced this trend by incorporating trendy patterns, vibrant colors, and stylish details into their collections. This means you don't have to sacrifice style for comfort anymore – you can have both!
Whether you're hitting the gym, meeting friends for brunch, or simply lounging around at home, athleisure allows you to stay comfortable without compromising on style. So why not embrace this fashion movement? Say goodbye to uncomfortable jeans and hello to chic activewear that takes you from morning workouts straight through happy hour!
The Different types of Athleisure
Athleisure is not just a trend, it has become a lifestyle. With its comfort and versatility, athleisure fashion has taken the fashion world by storm. But did you know that there are different types of athleisure? Let's explore them!
1. Classic Athleisure: This type of athleisure includes staple pieces like leggings, joggers, and hoodies. It's all about combining athletic wear with casual basics for an effortless look.
2. Streetwear Athleisure: Inspired by urban culture, streetwear athleisure combines sporty pieces with trendy street style elements. Think oversized hoodies, graphic tees, and sneakers.
3. Minimalist Athleisure: For those who prefer a more streamlined aesthetic, minimalist athleisure is the way to go. Clean lines and neutral colors are key in this style.
4. Glam Athleisure: Who says you can't be glamorous while rocking your workout gear? Glam athleisure adds touches of luxury to athletic wear through embellishments like sequins or metallic accents.
5. Retro Athleisure: If you're into vintage vibes, retro athelisire is perfect for you! Channel your inner 80s or 90s athlete with bold colors and throwback logos.
6. Hybrid Athlesiure: This type of athlesiure blurs the boundaries between activewear and everyday clothing by incorporating performance fabrics into stylish designs.
7. Comfy-Chic Athlesuire : Comfy-chic takes loungewear to another level by combining cozy knits with elevated details such as ribbed textures or statement sleeves
8. Eco-Friendly Athsileiuse : As sustainability becomes increasingly important in fashion,
eco-friendly atheleiuse offers environmentally conscious options using recycled materials or organic fabrics
9. Dressy Atheleiuse : Elevate your atheisleiure game by pairing athletic pieces such as yoga pants with dressier tops or blazers for a polished look.
10. Matching Sets : Athle
Athleisure Outfit Ideas
Athleisure Outfit Ideas:
1. The Classic Leggings and Oversized Sweatshirt Combo: This is the go-to athleisure outfit that never fails. Pair a comfy pair of leggings with an oversized sweatshirt for a casual and effortless look.
2. Sporty Chic: Mix athletic pieces with more polished items to create a sporty chic ensemble. For example, pair a sleek bomber jacket with jogger pants and finish off the look with some trendy sneakers.
3. Dress it Up: Who said athleisure can't be dressed up? Throw on a stylish jumpsuit or dress made from comfortable, stretchy fabric for an elevated yet relaxed vibe.
4. Layering Game Strong: Experiment with layering different athleisure pieces to create interesting and unique outfits. Try pairing a sports bra under an open-back tank top or layering a hoodie over a cropped top for added dimension.
5. Monochrome Magic: Create a sleek monochrome look by choosing pieces in the same color family. Opt for all-black or all-white ensembles for an effortlessly cool aesthetic.
6. Retro Vibes: Embrace nostalgia by incorporating retro-inspired athleisure pieces into your wardrobe, such as track jackets, windbreakers, and high-waisted leggings.
7. Athleisure Dresses: Swap out your regular dresses for ones made from comfortable sweat-wicking fabrics that offer both style and functionality.
8. Graphic Tees + Joggers: Combine comfort and style by pairing graphic tees with joggers or track pants for an easygoing yet trendy outfit choice.
9. Comfortable Shoes are Key : Choose stylish sneakers or slip-on shoes that not only provide support but also add flair to your overall look.
10. Playful Accessories : Complete your athleisure ensemble with fun accessories like baseball caps, statement sunglasses, oversized tote bags or even funky socks to inject personality into your outfit!
With these ideas in mind, you can effortlessly create stylish and comfortable athleisure outfits that are perfect for
How to Wear Athleisure
When it comes to wearing athleisure, the key is finding the right balance between comfort and style. Here are some tips on how to rock this trendy fashion trend with confidence.
Start by choosing a statement athleisure piece as the focal point of your outfit. This could be a pair of stylish joggers or leggings in a bold color or pattern. Pair them with a simple t-shirt or tank top for a casual yet chic look.
To elevate your athleisure ensemble, layer it with fashionable outerwear such as an oversized hoodie or bomber jacket. This not only adds depth to your outfit but also keeps you cozy during colder months.
Don't be afraid to mix and match different textures and fabrics within your athleisure outfits. For instance, pair a silky track jacket with leather leggings for an edgy twist on the classic sporty aesthetic.
Accessories play an important role in completing any outfit, including athleisure looks. Opt for minimalistic accessories like dainty jewelry pieces or a sleek backpack to add some polish without overwhelming the overall vibe.
Don't forget about footwear! Sneakers are undoubtedly the go-to option for achieving that athletic appeal while still looking fashionable and comfortable. Choose sneakers in neutral tones or experiment with fun patterns and designs that complement your chosen attire.
Remember, confidence is key when styling athleisure outfits – so embrace this versatile trend and make it uniquely yours!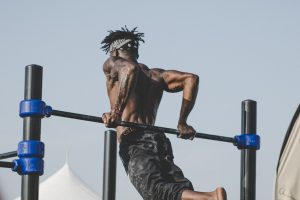 How to Accessorize Athleisure
Accessorizing your athleisure outfits is a great way to add some personality and style to your look. Here are some tips on how to accessorize athleisure fashion:
1. Start with the basics: A statement watch or a sleek fitness tracker can be both functional and fashionable.
2. Layer it up: Add some stylish layers like a bomber jacket or a hoodie to elevate your athleisure ensemble.
3. Focus on footwear: Opt for trendy sneakers or slip-on shoes that not only provide comfort but also add an element of style to your outfit.
4. Play with hats: Throw on a baseball cap or a beanie for an effortlessly cool vibe.
5. Mix in some accessories: Incorporate small accessories like dainty necklaces, stackable rings, or minimalist bracelets to complete your sporty chic look.
6. Experiment with bags: Swap out your regular handbag for a trendy backpack or crossbody bag that can hold all your essentials while still looking fashionable.
7. Don't forget sunglasses: Shielding your eyes from the sun is important, so why not do it in style? Choose oversized frames, aviators, or mirrored lenses for an edgy touch.
Remember, when accessorizing athleisure fashion, less is more! Stick to one statement piece and keep the rest of the accessories minimalistic for a balanced and stylish look.
Where to buy Athleisure
Looking to update your athleisure wardrobe? You're in luck! There are plenty of places where you can find stylish and trendy athleisure pieces that will keep you looking both fashionable and comfortable. Whether you prefer shopping online or browsing through physical stores, there are options for everyone.
One popular option is to shop at athletic apparel retailers such as Nike, Adidas, or Lululemon. These brands offer a wide range of athleisure clothing options, from leggings and sports bras to hoodies and joggers. They often feature innovative designs and high-quality materials that will withstand even the toughest workouts.
If you're on a budget, don't worry! Many fast fashion retailers like H&M, Forever 21, and Zara also carry affordable athleisure pieces. While these may not have the same level of technical performance as higher-end brands, they still offer stylish options that are perfect for everyday wear.
For those who love sustainable fashion, consider checking out eco-friendly athleisure brands like Patagonia or Outdoor Voices. These companies prioritize ethical manufacturing practices and use environmentally friendly materials without compromising style or comfort.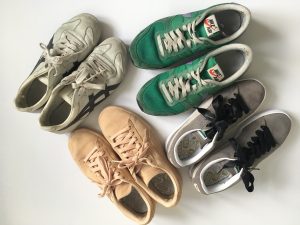 Don't forget about local boutiques! Small independent shops often carry unique athleisure pieces that you won't find anywhere else. Plus, supporting local businesses is always a great way to give back to your community.
Online marketplaces like Amazon or ASOS provide endless options for all budgets and styles. With their vast selection of brands and easy-to-navigate interfaces, finding your perfect athleisure piece has never been easier!
No matter where you choose to shop for your new favorite athleisure pieces, make sure to keep an eye out for sales or discounts so you can snag them at an even better price. Happy shopping!
10 Must-Have Pieces for Your Athleisure Wardrobe
When it comes to building your athleisure wardrobe, there are a few key pieces that you simply can't do without. These versatile items will not only keep you comfortable during your workouts but also stylish when you're out and about.
1. Leggings: A good pair of leggings is the foundation of any athleisure outfit. Look for a high-quality fabric that offers both stretch and support.
2. Sports Bra: Invest in a sports bra that provides the right level of support for your activities. Opt for one with moisture-wicking properties to keep you dry and comfortable.
3. Tank Tops: Choose tank tops made from breathable materials like cotton or lightweight performance fabrics. They can be paired with leggings or shorts for a casual yet trendy look.
4. Hoodies: A cozy hoodie is a must-have layering piece for cooler days. Look for one with features like thumbholes and zippered pockets for added functionality.
5. Sweatpants: For ultimate comfort, invest in a pair of sweatpants made from soft, durable fabric. They can be dressed up or down depending on the occasion.
6. Sneakers: The right pair of sneakers is essential for both style and function in an athleisure wardrobe. Look for ones that provide adequate support and cushioning.
7. Tennis Shoes (additional): If you enjoy outdoor activities such as running or hiking, having a reliable pair of tennis shoes is crucial to complete your athleisure look while staying comfortable throughout your workout routine
8. Yoga Mat (additional): Whether you practice yoga regularly or occasionally incorporate it into your fitness routine, having a good-quality yoga mat is essential to ensure proper cushioning and stability during poses
9. Jackets (additional): Adding jackets like windbreakers or track jackets adds versatility to an athleisure wardrobe by allowing easy layering options based on weather conditions
10. Accessories (additional): Don't forget about accessories! Add some stylish sunglasses, a trendy backpack, and a sleek water bottle to complete your ath
Conclusion
In today's fast-paced world, athleisure fashion has become a trend that seamlessly blends comfort and style. It allows you to look effortlessly chic while still feeling comfortable and ready to take on the day. Whether you're heading to the gym, running errands, or meeting up with friends for brunch, athleisure outfits are versatile enough to suit any occasion.
To rock the athleisure trend like a pro, remember these key points: choose high-quality pieces that fit well and flatter your body shape, experiment with different types of athleisure wear – from leggings to joggers and sports bras to hoodies – mix and match textures and colors for a fashionable yet effortless look.
Accessorizing is also essential when it comes to pulling off an athleisure outfit. From sporty sneakers to stylish backpacks or statement sunglasses – don't forget those little details that can elevate your look from gym-ready to street-style chic.
When it comes time to shop for new additions to your athleisure wardrobe, there are plenty of options available both online and in-store. Look out for brands that prioritize quality materials and construction so your pieces will stand the test of time.